Wow January was a busy month for me even with all of the holidays. I did read more than I thought I was and a whole mix of things too! Here is my January 2023 reading wrap up.
In January, I read 16 historical, contemporary, and paranormal/monster romances. A mix of novellas and full length novels too. Got in some ARCs that needed to be read and a few off of the backlists. All in all a solid month! I also did a ton of rereads of favorite novels because when I stress I like to reread my babies.
Here's a mini review of each of the books from this month (in order read):
I Like You Like That by Kayla Grosse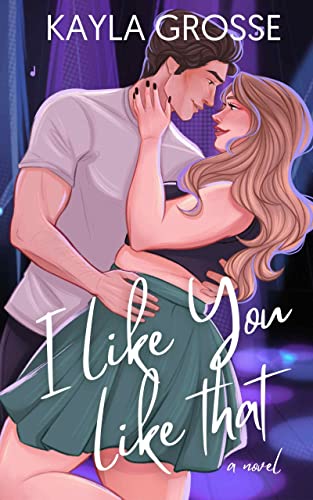 Contemporary Romance | Explicit | Kindle Unlimited
Super cute body guard/famous singer second chance romance (wow was that a descriptor?). They were friends in high school until she caught the feels and he didn't. Then she went off and becomes a rock star and he becomes her body guard… duh duh duh! It was a sweet, fun read that packed in some good steam. There was some depth missing from the book (comes from second chance romances with me, I'm picky). I just wanted more from their friendship. Although, I didfinish it in a day so there's that. Do Recommend!
---
That Time I Got Drunk and Saved a Demon by Kimberly Lemming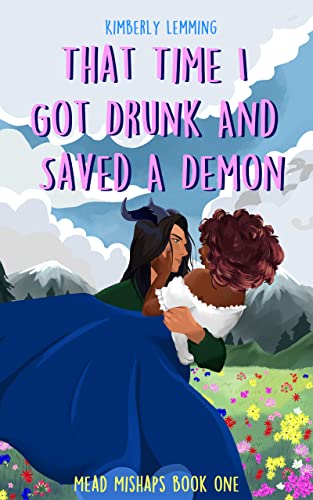 Fantasy Romance | Explicit | Kindle Unlimited
Kimberly Lemming writes the most fun books/novellas ever. They're so spicy and hilarious. I can not get enough of them. Her writing is so breezy and seamless too. I stayed up waaayyyy too late reading this book and still did not regret it the next morning for work. The plot, the characters, and the absolute JOYEST writing that ever graced the screen of my kindle made up for it. This is a guaranteed serotonin boost. Highly recommend Mistlefoe by her too! Highly Recommend!
---
Live, Laugh, Lich by Kate Prior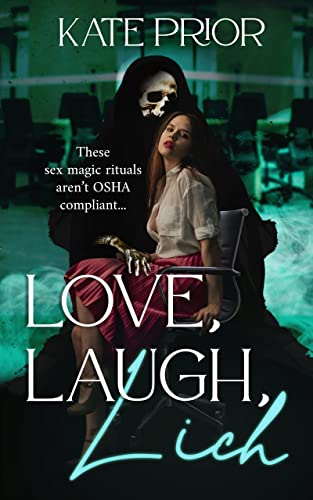 Paranormal Romance | Explicit | Kindle Unlimited
Uhhhhh, I don't even know where to begin with this. Is it good? Yes. Would I read it again? Probably not. I am definitely thinking that I am not a monster romance girl. But excluding my aversion to leathery skin and CLAWS, it was a fun read. I appreciated Prior's tone and quips about late stage capitalism and HR with an evil overlord–absolutely entertaining. The characters were decently developed and the plot was interesting. The heat in this was decently high and very good all things considered. Do recommend?? If you can do monster romances.
---
The Orc From the Office by Kate Prior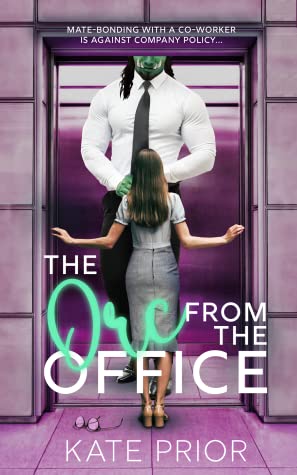 Paranormal Romance | Explicit | Kindle Unlimited
Look, I know what you're thinking. I had mixed feelings on the first book in this series so why did I pick up the orc book? Peer pressure. My friend who recommended me it was very persuasive and said this was better than the first. While there are no claws, this was still a ehhhhhh for me. I did enjoy how much more development there was between the two characters. Steam was a little less, but eh. It was fun enough and once again I enjoy corporate evil overlords and HR. Recommend?? Once again if you do monster romances…
---
The Neighbor Favor by Kristina Forest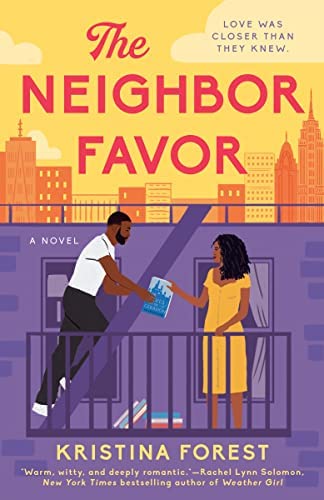 Contemporary Romance | Explicit | ARC (28 Feb 23) Amazon
Oh my little heart. This book was the cutest, sweetest thing. It was so comfy in reading it. Forest's writing was utterly engaging and captivating. I started reading it and did not put it down until it was over. I highlighted so many lines in this book it was like an english assignment. Nick and Lilly are stunning characters with so much depth to them. The plot does have info withholding as the main piece, but it is SO good. Nick is going to make everybody swoon. Thank you Berkley Romance!! DOOOOO RECOMMEND HIGHLY!! READ IT!!
---
A Caribbean Heiress in Paris by Adriana Herrera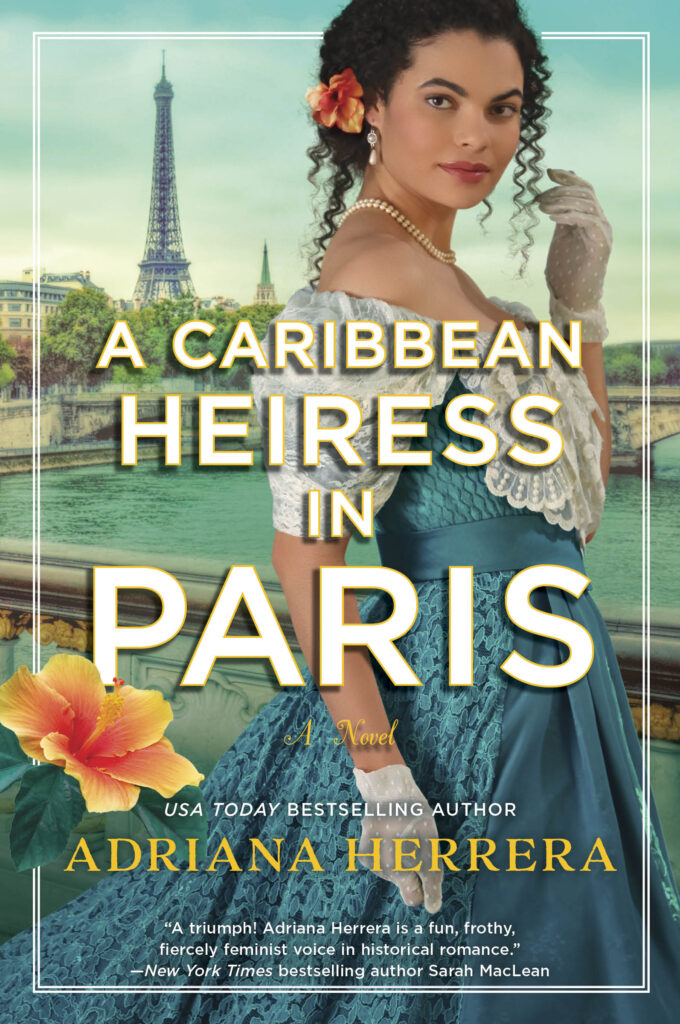 Historical Romance | Explicit | Amazon
Withholding Review for HC Union
.
.
.
.
---
Just My Type by Falon Ballard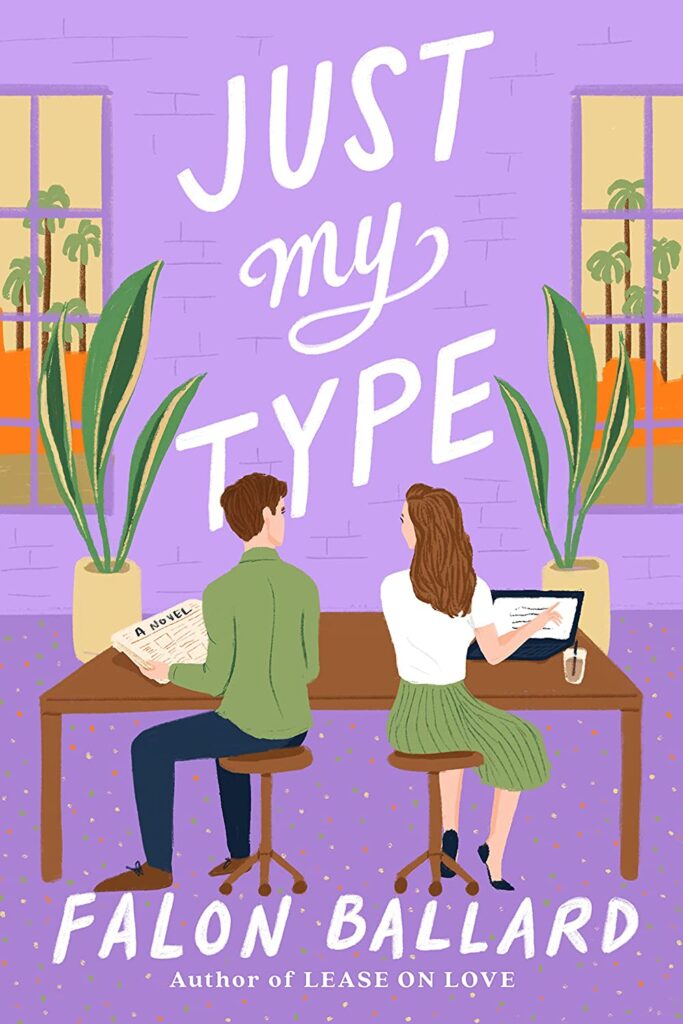 Contemporary Romance | Explicit | ARC (7 Feb 2023) Amazon
I love a messy main character and Lana provided. She's broken up with in perhaps my favorite first page ever and the bad events keep on coming. There was a lot of character growth with Lana and great discussions around therapy, loving yourself, and setting boundaries. All of which were beautifully handled. Seth and Lana went back and forth for a while and I loved the tensions, this is just a SLOW burn book. I greatly appreciated the ending and overall really enjoyed this read. I cannot wait for others to read this! Do Recommend! Review
---
Good Girl Fail by Roni Loren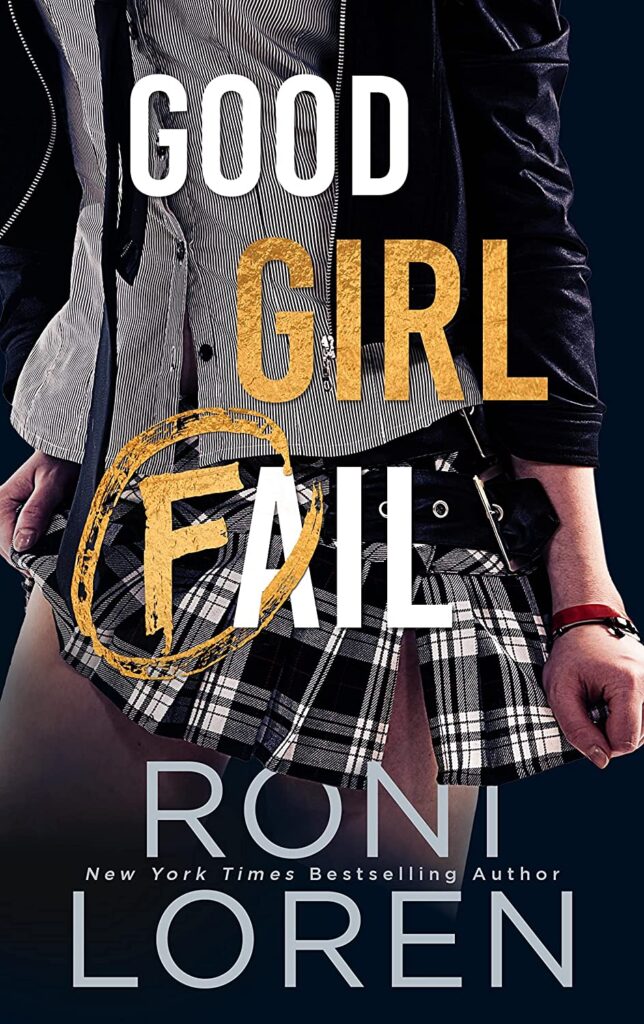 Contemporary Romance | EXPLICIT | Amazon
Uh, wow. Just wow. This was my first foray into a MMF romance and I have no other words but wow. I love Roni Loren's writing as her voice and the depths to which she takes her characters is top notch. This book was simultaneously very hot and also very intimate. O'Neill is naive, but she's not stupid and she wants to learn. So much of this is hinged around O'Neill saying yes and initiating everything. Also LOVED the discussions around consent and pleasure. It was all very in the clear and everyone needed to be comfortable–which was a huge plus. Auden, Lennox, and O'Neill will be staying with me mentally for a long time. Do Recommend!
---
One Duke Down by Anna Bennett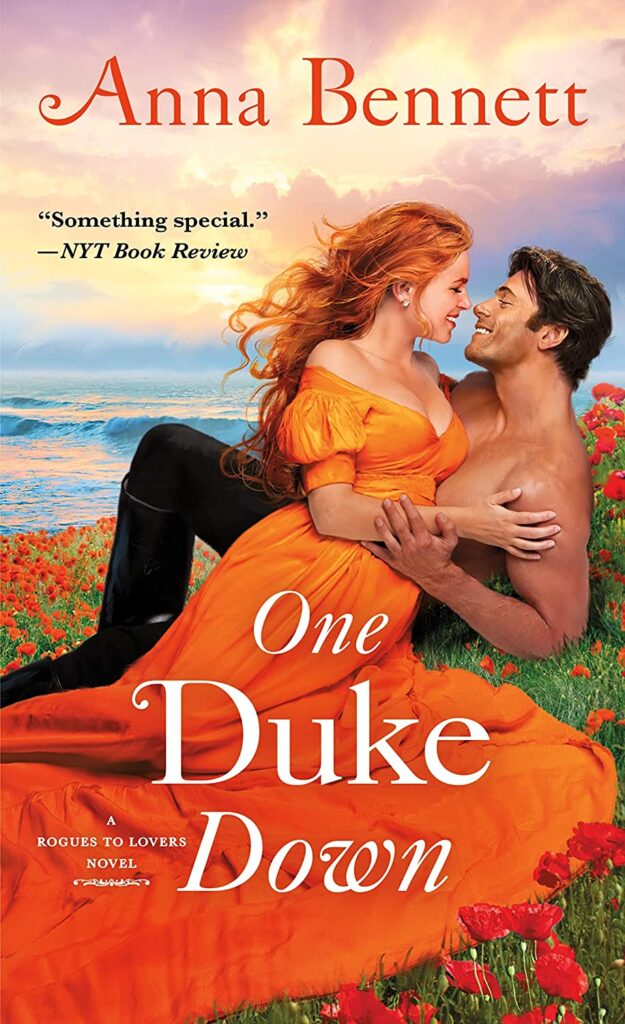 Historical Romance | Explicit | ARC (24 Jan 2023) Amazon
This book was cute! It's very low angst historical romance between a fisherman's daughter and a duke. The plot is a lot at times, like there are events and twists and turns until the very end. But the light tone and general ease stays there even with attempted murder! I would not say this was my favorite historical romance, but it was perfect for reading during a rather high stress week at work. You don't have to read the first in this series, Girls Before Earls, but the characters do make an appearance even though not that big. Do Recommend!
---
Sold to the Duke by Joanna Shupe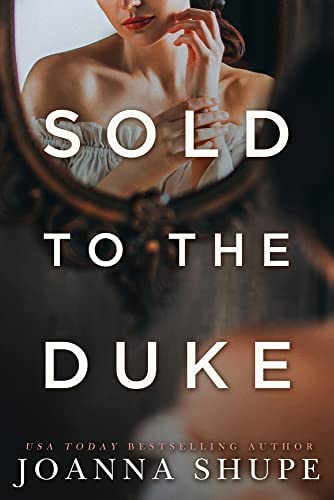 Historical Romance | Explicit| Kindle Unlimited
I needed a quick novella to have an end week pick me up. Obviously Joanna Shupe never fails, which is why I am anxious about finishing all of her books because WHAT DO I DO WHEN THEY'RE GONE? But back to the story. I was mehhh about the whole selling virginity thing, but Shupe does SUCH a good job about fleshing out the characters and giving all of her heroines a lot of agency. Plus I am also a sucker for brothers' best friend, which made this excellent. Do Recommend.
---
The Love Wager by Lynn Painter
Contemporary Romance | Explicit | ARC (Out 14 Mar 2023) Amazon
This was so cute and so much fun. The banter, chemistry, wit, and utter joy that reading this book had put all the negatives to shame. Seriously, I keep thinking about how comparable this is to Set It Up because Hallie and Jack have Zoey Deutch and Glen Powell chemistry and vibes. There were some questionable moments in this book, but like overall, I had a blast reading it, which isn't that what we all want from a book? I cannot wait to put all of my thoughts down in a review for this lovely book and also read the first in the series…. Do Recommend!
---
In Which Matilda Halifax Learns the Value of Constraint by Alexandra Vasti
Historical Romance | Explicit
This is the second book in this novella duology and it was just as good as the first one! Matilda and Christian are brought together due to Matilda's drawings, which causes some problems for Christian. So she decides to solve them and EVERYTHING INSUES. Christian is such a starchy, button up Marquess. I loved how much Matilda unravelled him at every turn. Plus the steam in this book… thank you very much Vasti. Do Recommend! (sign up for Vasti's newsletter to receive the novella)
---
Chick Magnet by Emma Barry
Contemporary Romance | Explicit | Kindle Unlimited
Hi yes, chickens and hot vets? This book was so entertaining. It was actually a lot heavier than I thought it was going to be as Will deals with a lot of trauma with his family and Nic went through a horrendous breakup from an emotionally abusive relationship. There are lots of funny moments and the chemistry was phenomenal between the characters, like OMG. Overall I thought the story to be highly entertaining and I ended up loving the ending a TON. Do Recommend!
---
Midnight Duet by Jen Comfort
Contemporary Romance | Explicit | Kindle Unlimited
Thank you Wunderkind PR for a copy of this book!
This book was SO MUCH FUN. Like I cannot believe how much I enjoyed every minute of this book. The characters were such drama queens but the way in which Comfort handled them made them incredibly human and sympathetic. I adored the set up and supporting characters. The intimacy between the leads was superb. Overall I am shocked that this book was a favorite! Do Recommend!! My Review.
---
Get Thee Off My Lawn by Daria Vernon
Historical Romance | Explicit | Kindle Unlimited
I saw this historical novella popping up all over the place on instagram this month, so I had to read it. And it was ok. Like not the best HR novella, but also enjoyable enough that I read it all. I enjoyed the whimsicalness of the characters and the light plot. I really wish that there had been more time building up the characters and their budding relationship. That was honestly my biggest complaint. But overall it was a fun time. Do Recommend
---
An Education in Pleasure by Eva Leigh
Historical Romance | Explicit | Kindle Unlimited
Eva Leigh is one of those HR authors that I keep trying to read and I'm just like "eh" every time I read her. I enjoyed the premise of older woman and younger duke. I LOVE a class difference romance. And a lessons in pleasure? Please! I don't know what was off about this book, but there was something? Like I think I wanted more out of Owen (MMC) in this book. More personality and stronger arc. Cecilia (FMC) was amazing. Overall I cannot complain about having spent time reading this book! Do Recommend!
---
Like I said, this was a GREAT month for me! I do not expect to get through this many books every month this year, but no complaints.
This list does not include me rereading all of Joanna Shupe's Fifth Avenue Rebels Series and Uptown Girl Series. I will not be commenting on them currently due to the Harper Collins Union Strike and I support their endeavors.